We offer a range of Eye Treatments that create just the right look to compliment and balance your face. Eyes can really open up the whole appearance of your face. Here are a few Treatments to get the most out of your eyes.
*PATCH TEST REQUIRED 48 HOURS BEFORE TREATMENT
Semi Permanent Lash Extensions*
The application of Individual Eyelash Extensions to your own natural lashes to create a Classic, Hybrid, Glamour or Mega Volume Look by choosing the correct curl, thickness & length of Lashes
Half Set - £27
Classic Set - £47
Hybrid Set - £52
Russian Glamour Set - £62
Mega Volume Set - £70
Infills from - £28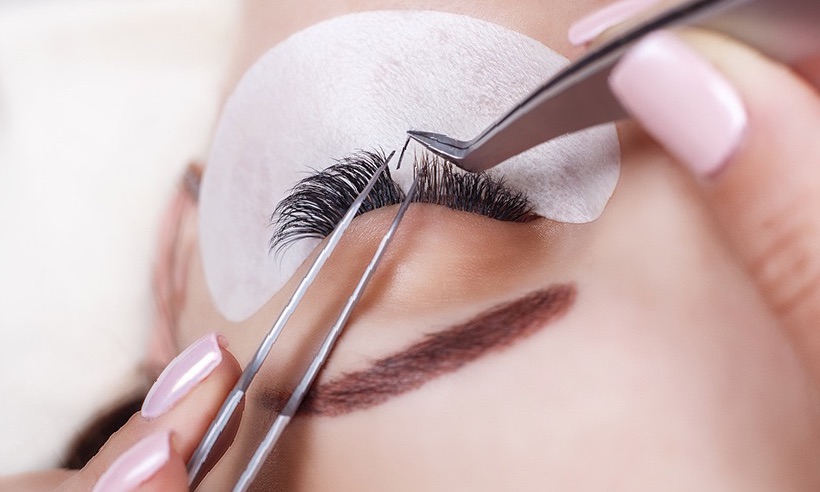 A Lash Lift system is exactly what you've been looking for as an alternative to Eyelash Extensions. It can create longer looking Lashes. Lash Lifting enhances the Natural Lash, making them appear Longer, Curlier, and ultimately more Glamorous. It lasts up to 6 weeks. It's a gentle, low maintenance treatment that lifts from the roots. Ideal for those wanting a more natural look, the treatment takes around 45 minutes & you'll leave the salon with a wide-awake look that needs no mascara!
Lash Lift - £40 - FREE LASH TINT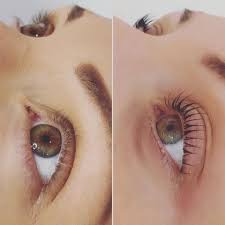 Application of a Tint to Lashes & Brows. Choose from Graphite, Brown, Blue, Black or Blue/Black. Can last up to 4-6 weeks. Ideal for people who swim, non make-up wearers or if you are going on holiday. Great way to enhance your eyes.
Brow Tint - £10
Brow Tint & Wax - £18
Lash, Brow Tint & Wax - £27
Lash Tint - £18
Brow & Lash Tint - £25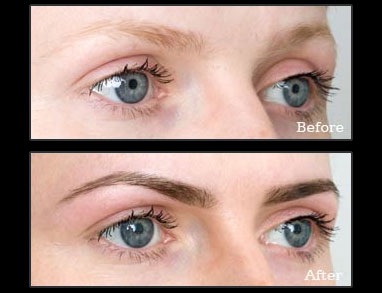 Henna brows are a type of tinting that stains the skin giving you tinted hairs for up to 6 weeks and a tint on the skin that can last anywhere from 2-10 days. It's a fantastic way to try out a shape before committing to semi-permanent makeup, or if you just want your eyebrows shaped and filled temporarily. Includes Brow Shaping. - £30
The Benefits of Dyotics Brow Henna
Tattoo effect up to 14 days. The henna not only colours the hair, but also the skin.
No need for fixing lotions. Just mix the henna with hot water.
The 6 colours do not turn red
Honey: fairly warm blonde, for women (and of course men) with light eyebrows and light skin.
Taupe: provides blondes with a beautiful tan dark blonde eyebrows.
Hazelnut: nice warm brown colour, which is certainly not too red.
Natural Brown: natural looking eyebrows on the light to slightly tinted skin.
Ash Brown: A cool dark brown tint for browsing on tinted to dark skin.
Raven: our darkest variant. Perfect for the tinted/darker skin or to mix with other colours so that they become slightly darker.
Brow Lamination is a Salon Treatment which involves restructuring and realigning Brow hairs to keep them in their desired shape. Brow Lamination will help give you a uniform, fuller Eyebrow shape. This is the ultimate solution for Eyebrows that do not have symmetry where the hairs follow a different pattern. Brow Lamination can be tailored to suit any brow preference. Brows can be worn brushed up or down depending on your style. This treatment is proving extremely popular thanks to their amazing results which last up to 8 weeks. Brow Lamination cane be done as a stand alone treatment or combined with a Tint, Wax & Trim. *PATCH TEST REQUIRED - No Appointment Needed
Brow Lamination - £40 FREE BROW TINT
Brow Lamination & Shaping - £46 FREE BROW TINT
A more temporary alternative to Lash Extensions. Party Lashes are Clusters of Lashes applied to your own Lashes.
Strip Lashes - £10 - (

Supplied and fitted)