Transform your locks, and leave the Hut feeling like the next Instagram sensation - Sleek & Smooth or Curl & Volume. Whether you're looking for Glam, Sleek or Chic, the salon will ensure your hair is fabulous all day long.
Sleek & Smooth - £10
Curl & Volume - £10
Plaiting - from £15 (Coming Soon)
Blow Dry - from £20 (Coming Soon)
Up-do - £40 (Coming Soon)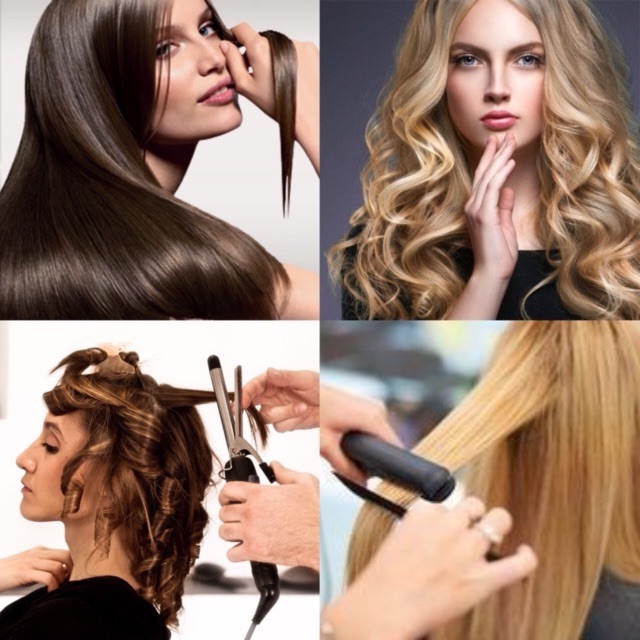 CocoChoco Keratin Hair Smoothing Treatment
Brazilian keratin is an innovative process of hair treatment which is purely natural and without the content of formaldehydes, sulphates and parabens. It regenerates hair in depth and straightens it without changing its structure.
The application results in healthy, straight, soft and shiny hair for a period of 3-4 months. Treatment with Brazilian keratin is suitable for all types and kind of hair.
Benefits of Brazilian Keratin COCOCHOCO:
Rectifying dry and damaged hair
Bringing amazing gloss
Removing frizzy hair
Providing thermal protection
Protecting colour-treated hair
Preventing split ends
Better combing and styling
Saving time when straightening hair
Straightening without changing hair structure
Velvet and smooth hair to the touch
Hair becomes stronger, its surface closes and at the same time, it is protected from UV radiation, wind, frost, sea water and chlorinated water. Brazilian keratin is suitable for soft, damaged, curly, prolonged, hard, unruly and coarse hair. Due to its properties it is also suitable for chemically treated or colour-treated hair.
The results are visible immediately after application.
Partial (Fringe) - £40
Short (Down to chin) - £65
Med (Top of shoulders) - £75
Long (To Bra Strap) - £85
Very Long (Past bra strap) - £95
Remy hair is considered the finest quality of human hair since the cuticles are kept intact unlike most other non-remy hair extensions. Remy human hair extensions also tend to be the most popular types of human hair extension on the market due to their exceptional quality and value.
You can get hair extensions in the form of Fusion Bonds, Weaves, Tape-ins, Micro Rings and Nano Rings, but by far the most popular (and convenient) are Micro Rings.
NANO or MICRO RINGS - are both commonly used for hair extensions, and both are generally made from copper; good ones have a silicone inner to protect your hair. Both systems are comfortable to wear and have a similar application method, but there are a couple of important differences worth knowing about before you get hair extensions.
Some people prefer that the rings are as small and invisible as possible, so they go for Nano Rings. People with exceptionally fine hair might opt for Nano Rings so that their hair extensions are not noticeable.
Although Nano Rings are a convenient installation technique, they make it difficult to get an accurate colour match since the hair extensions come pre-bonded and ready for installation.
With Micro Rings, that isn't the case. We get to pre-blend the hair to match our clients hair shades exactly, and then we can bond the tips ourselves before attaching the hair extensions with Micro Rings.
PRE-TAPE HUMAN HAIR EXTENSIONS - are a weft, hand-tied extensions that replicate natural growing hair. Tape Hair extensions are designed to add volume to fine hair. They are NOT used to add length! This system needs to be re-taped approximately every 6 weeks.
NANO MICRO WEFT - Flat and very discreet non shed wefts in the finest 100% European 'Cuticle' hair. Designed to be comfortable to wear and very gentle on your natural hair.
These are placed in neat rows or row, depending what you need to achieve ie - just volume or length and volume.
Each weft has several connection points evenly distributing the weight, thus eliminating damage to your natural hair.
Maintenance and removal is quick with no residue, mess or clean up needed. This system has the ease of pre-taped extensions but without the disadvantage of constant maintenance, residue and mess.
NO HEAT, NO GLUE, NO TAPE, NO RESIN, NO DAMAGE, NO MESS
Consultation Booking is required to establish your requirements - £50 redeemable against Hair Extension appointment).
Just want a Trim without the Blow Dry? DONT DO DIY! We can cut dry or why not get a hair wash and let us take care of you LOCKS.
Ladies & Gents Wash & Cut - 45/60 mins - £20
Gents Barbering - 45/60 mins - £20
Ladies & Gents Dry Cut - 30/45 mins - £15